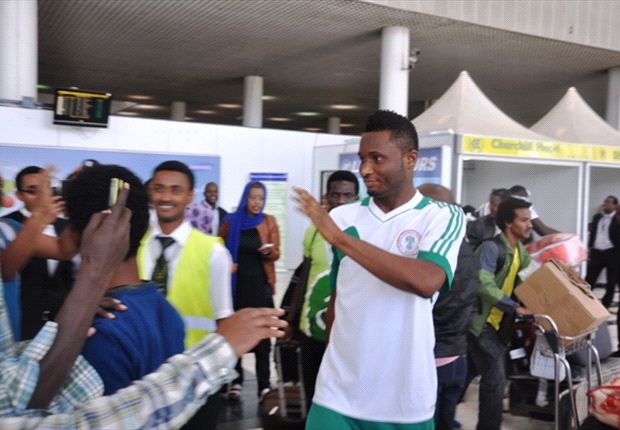 The Nigerian national team arrived in Addis Ababa on Saturday morning for Sunday's 2014 World Cup qualifying first leg play-off match against Ethiopia.
Their chartered Ethiopian Airlines plane touched down at the Bole International Airport at 8:50am with a delegation which included government officials, members of the Nigeria Football Federation, Nigeria Supporters Club and press.
Players of the national team were warmly received by locals at the airport as they made their way to the team bus and onwards to their hotel.
There were chants of 'Moses' and 'Mikel' from among the pack of locals that welcomed them at the airport as they sought for photographs with the Nigerian stars.
The Nigerian supporters' delegation also filled the air with jolly good Nigerian music as they announced their arrival for the crucial World Cup qualifier.
The 100 supporters from Nigeria will do battle against a partisan home crowd expected to be 40,000 in the National Stadium.
More photos after the cut...